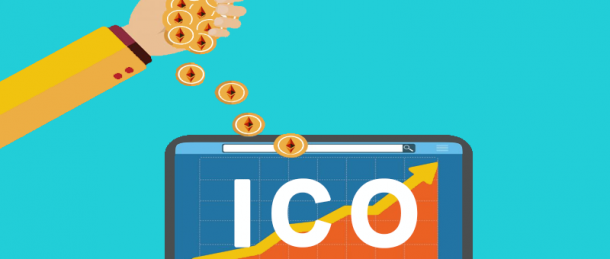 This ICO Is About to Break A $25Bn Industry and You Need to Look Out for It
ICO Rating: 9/10
When we hear about influencer marketing today, it comes as no surprise. Influencer marketing has been around a long time, so we will only talk about it briefly but mainly focus on talking about who is about to change the way we see influencer marketing.
Influencer marketing is as easy to understand as the name suggests. However, the misconception has long been that anyone with a large social media following is an influencer. That is not true. Influencer marketing is put into their strategy by brands and businesses by using individuals who influence the market.
Over the years, we have seen many influencer marketing platforms emerge. To name a few, there is Izea, Revfluence, Traackr, and Upfluence, and mind you they have all done a tremendous job at becoming recognized as they are.
However, Bitnewsfeed was baffled by a new a business model in the same space. SocialCxN is a new influencer marketing platform, penetrating in essential markets of South Asia, Europe, and North America.
The platforms mentioned above are primarily campaign focused, and which continues to pave the way for vacuum brands face.
Bitnewsfeed met with the founder of SocialCxN, Yasir Shirazi to understand more about the platform.
According to Mr. Shirazi, "Many influencer marketing platforms are focused on campaigns where a brand comes to look for an influencer who would create a campaign without a thorough understanding of what is best for the brand. I mean sure, brands are getting results, but where SocialCxN comes in is to help brands with more than just circulating their name among a few thousand people."
SocialCxN has focused its process on three areas to get ahead of the rest of the platform: Data, blockchain, and ideation.
SocialCxN currently stands as the only data-driven influencer marketing platform at an enterprise level. Through the development of collaborative tools, SocialCxN allows brands, agencies, and influencers to work together on choosing the ideal strategy based on the past data.
Moreso, this efficient collaborative tool, also allows users to work together on developing the idea. For most existing platforms, currently, influencers are the only ones who generate ideas. Mr. Shirazi, "The brands we work with today want to have a say in what is going out to the market, and they want to be sure that anything marketed via influencers is the exact interpretation of their brand."
Yes, we think it is brilliant!
So, what is SocialCxN currently up to?
SocialCxN is now on the verge of an ICO, the first of its kind in the influencer marketing industry. With a fantastic team, SocialCxN and its ICO are currently considered as one of the most promising ones.
With this ICO, CxN Tokens are available to the market using Ethereum (ETH) Blockchain as an ERC20 compliant token. The primary reason why CxN wants to issue their tokens is to develop transparency for all stakeholders.
There is a total CxN Token supply of 500 million (which is running out fast because of the interest of people). Accepting payments in ETH and BTC, their private sale is starting on March 20th and on April 16th, while their main sale begins on May 11.
SocialCxN's roadmap has proven how consistent their growth is.
Our team at Bitnewsfeed is excited to SocialCxN entering the market and wish them all the very best! Below are all the links you would need to get more access and insights of SocialCxN.
SocialCxN Website | SocialCxN Telegram | SocialCxN Whitepaper | SocialCxN Facebook Page