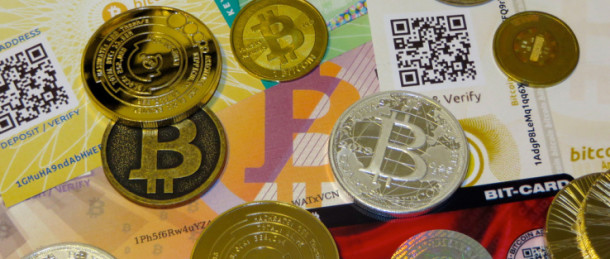 Bitcoin Blazes New Trail In Emerging Markets
While the tech world is busy speculating about bitcoin's volatile value, cryptocurrency is making arguably its biggest impact in countries where the current price of 1 bitcoin exceeds the average salary earned in a week.
Kenya, Uruguay and Panama are just a few of the countries playing host to a growing group of venture-backed bitcoin companies that are using blockchain technology to tackle regional payments challenges.
Although the focus on emerging markets is a recent trend, cryptocurrency has been a global phenomenon from the beginning. While the majority (and largest) of rounds to date have been raised by U.S. companies, over 40 percent of the total venture investments tracked by CrunchBase in the past three years have gone into bitcoin startups based outside of the U.S.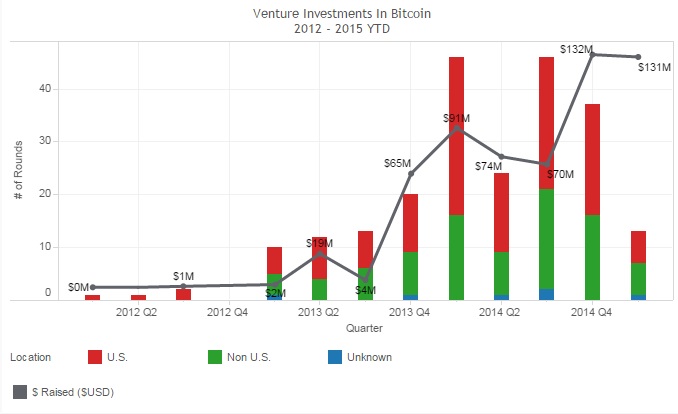 "One of the reasons I'm excited about bitcoin and blockchain is really the potential in emerging markets, where there are so many underbanked and the financial infrastructure is not as developed," says Jalak Jobanputra, founding partner of Future Perfect Ventures. "As people become more connected with smartphones, they're able to do transactions on these devices versus the brick-and-mortar infrastructure we have here in the U.S. — and blockchain just enables that to happen in a more efficient way," Jobanputra says.
Future Perfect has backed three cryptocurrency companies, including Canadian blockchain infrastructure startup Blockstream and London-based bitcoin wallet provider Blockchain.
Jobanputra's latest bitcoin bet, BitPesa, is an East African remittance platform based in Kenya.
Yes, Kenya — the world leader in digital and mobile money. "Over 75 percent of the adults in Kenya use a digital currency called M-Pesa, and over half of the GDP of the entire economy is operated over this digital currency," says Dan Morehead. Morehead's bitcoin-focused fund, Pantera Capital, led yesterday's $1.1 million round for BitPesa.
BitPesa is among a number of startups tackling the $430 billion global remittance market by accepting bitcoin from overseas and converting it into local currency for delivery. This is a prime example of bitcoin's ability to leapfrog traditional financial institutions and improve efficiency.
"People talk about the 5 billion people in the developing world as being unbanked, and it's like calling them un-landlined — they skipped the whole landline thing and went straight to mobile phones," says Morehead. "I think for most purposes they're going to skip what we call traditional banking and go straight to mobile money."
Morehead has already witnessed this first-hand in Argentina, where his portfolio company BitPagos is using bitcoin to transfer U.S. dollars into the country for tourists.
"Argentina is a very classic use case for bitcoin: Argentina at the turn of the 19th century was one of the richest countries on earth, but since then, they've had a series of massive devaluations that have been very hard on their paper currency. Bitcoin is a very efficient vehicle for transferring money in and out of the country," says Morehead.
Whether for circumventing restrictions for travelers or eliminating fees for locals collecting remittances, bitcoin technology has been able to provide a huge advantage in facilitating transactions across borders.
According to Jobanputra, this is just the first stage of financial tech innovation in emerging markets.
"Some of the larger deals have happened more in the infrastructure and wallet space, but now you're starting to see new use cases in different markets, and new regional players will start with remittances before building a whole financial infrastructure for other types of services."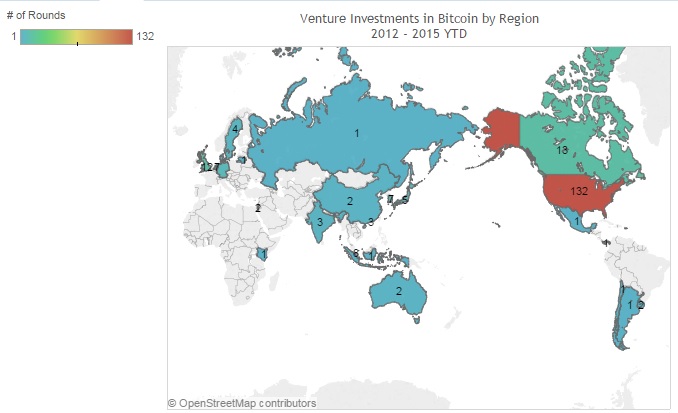 Source: TechCrunch