Bitcoin 's 'Rough Start to the Year' to Get Worse?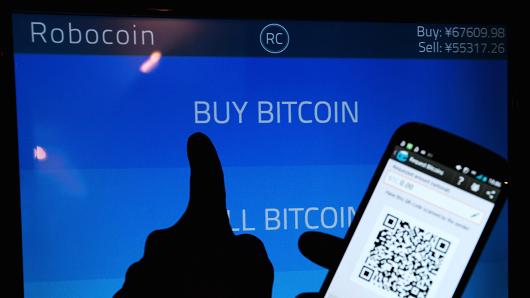 Juniper Research predicted that Bitcoin transactions could more than halve this year as links with illegal activities and lack of regulations deter the ability of  digital currency to go mainstream.
The UK based research firm Juniper Research estimated in a recent report that the value of cryptocurrency transactions would decline from over $71 billion last year to $30 billion in 2015.
According to the reports, the rough figures follow a dull start to 2015 for Bitcoin – the controversial digital currency. A decline has been seen in the prices, throughout January, Bitcoin traded below $250 as compared to $1,000 at the same time last year.
The Juniper Research reports:  "The decline is attributable to the combined impact of exchange collapses, Bitcoin theft and regulatory concerns around cryptocurrency's role in funding dark web purchases."
The Need For Regulations
Experts are of opinion that the introduction of regulated exchanges could result in the stabilization of price and greater acceptance in the retail market.
The CEO of Australian bitcoin exchange Independent Reserve, Adam Tepper, said:  "We predict that volatility will stabilize as more high-quality exchanges become established and more users come online."
He added that the lack of regulated exchanges is hampering the ability of the digital currency.
The first licensed change in the US – the Coinbase bitcoin exchange was launched last week. It is considered to be a positive step for the currency and Adam Tepper sees other exchanges to follow suit.
Adam Tepper added that last year, before going bankrupt (following the disappearance of 850,000 bitcoins), the Japanese firm Mt. Gox was a leading bitcoin exchange.
He said: "The high-profile Mt. Gox collapse in 2014 highlighted the need for better technology and security controls for bitcoin exchanges, much as the U.S. flash crash highlighted these issues for traditional securities markets,"
The Juniper research said that bitcoin has thrived as a result of an unregulated marketplace. The research referred to the theft that took place recently of around 19,000 bitcoins from U.K exchange Bitstamp. It is the second largest dollar-bitcoin exchange.
PR Concerns
Generally, the perception of bitcoin is closely related to illegal online purchases and this remains a major barrier for widespread usage.  In 2013, bitcoin came under limelight for its prominence on Silk Road, notorious black market website. In addition to that, reports have surfaced that as a part of their fundraising campaigns, bitcoin may be used by ISIS terrorists.
It is argued by Juniper Research that such claims will make bitcoin struggle to gain traction beyond a libertarian and tech-savvy demographic.
However, the managing director at research firm Kapronasia, Zennon Kapron argued that the users should not overreact.
He said: "There may be some fluctuations in the value of bitcoin as a result [of dangerous activity], but no more than we would expect from fluctuations in the U.S. dollar or any other existing currency, which we know are used for things like financing terrorism."
Adam Tepper expects bitcoin to make remarkable progress towards that mainstream usage this year as more Wall Street giants turn binary options trading and bitcoin forex trading as speculative instruments.