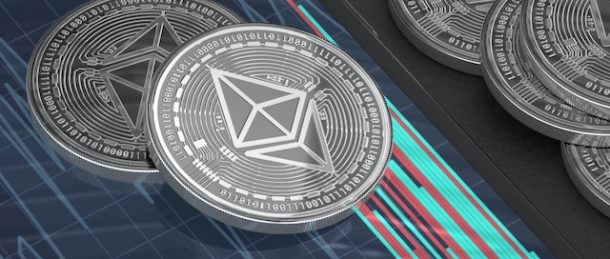 Ethereum has reached the final stage of preparation for "The Merge." Do we need to invest heavily in this token now?
The Merge will cause Ethereum to switch from its current proof-of-work (PoW), which uses more power for transactions, to proof-of-stake (PoS), which uses less power.
The CEO and co-founder of Mudrex, Edul Patel, said that the "Ethereum Merge" is the most-anticipated event in the crypto-verse right now. Since Merge was announced a month and a half ago, the dominance has been going up.
Pratik Gauri, the founder and CEO of 5ire, said that it is a good thing that the blockchain 1.0 and blockchain 2.0 networks are getting rid of the PoW consensus algorithm's waste of electricity.
On September 6, the Bellatrix upgrade will go live on Beacon Chain. The rest of the Merge process is going to be set by the upgrade. The Ethereum foundation said that the Merge should be done between September 10 and 20.
In a process called "the merge," Ethereum's network will switch from a proof-of-work consensus mechanism to a proof-of-stake blockchain next month. Ethereum is the network behind the second-largest cryptocurrency by market cap (after Bitcoin). That will make Ethereum at least "99% more energy efficient."
"After years of hard work, the Proof-of-Stake upgrade for Ethereum is finally here. All public testnets have now been upgraded successfully, and The Merge has been planned for the Ethereum mainnet "late Wednesday, the foundation said in a statement.
As a crypto user, you don't have to do anything if you use Ethereum apps on-chain, hold Ether on an exchange, or store it in a wallet you control yourself.
"Verify that any supplementary instructions or suggestions you receive when using an app, exchange, or wallet were actually generated by the app, exchange, or wallet in question. It's important to be wary of cons, "It was the foundation that gave them this information.
The Merge is the hardest change to Ethereum so far.
Decrypt says that Ethereum is currently using the same way to reach a consensus as Bitcoin. This is called "proof of work," and it requires a lot of energy.
Proof of stake is distinct from mining since it replaces miners with validators, who use less energy by "staking" (locking up) Ethereum to maintain network security
"However, this is also a wonderful approach to deal with protesting environmentalists because it reduces energy use and increases Blockchain's durability. This is a step toward making crypto and decentralisation more acceptable around the world, and making and managing it is easier for countries that aren't as developed and have limited power "he said.
The foundation said that withdrawals from the Beacon Chain are likely to be added in the first update after The Merge.
The upgrade is expected to cut Ethereum's energy use by more than 99%. This will keep ETH out of the government's sights, which is looking to tax crypto mining because it uses a lot of energy, he said.
Experts think that the developers' announcement will keep buyers interested, and that the price of Ethereum may go up soon. They also said that the development and upgrade would be good for the organisation.
The Merge is great news for all businesses and people who use blockchain. The co-founder and CTO of MemeChat, Ujjawal K. Panchal, said that it was a big step in the right direction.
"More money might be put into blockchain technology if somehow the stakes and demand increase up," he remarked.
It's a two-step process. The first step is an upgrade to the network. Then, the execution layer will switch from a PoW to a PoS mechanism, the foundation said, trying to add that the Merge has been planned for the Ethereum mainnet.
Ethereum is a decentralised, open-source blockchain system with its own cryptocurrency token, Ether. ETH is a platform for a lot of other cryptos, and it's also used to run smart contracts that don't have a central authority.
But not everyone is too happy or hopeful about the Ethereum mega update. Other experts have said that it was a missed chance because the basic idea is still the same.